Check out this beauty. It is one of a kind, without question.
I love curves, the flow of lines, the statement of the frame and how it balances with the parts. Big tires are "in" right now, and that's because people are less concerned with speed, and more wanting to enjoy the ride. For comfort and for versatility, this bike can't be matched. Hit the forest roads and go by gravel, then ride through town, get your groceries, or if you're feeling especially adventurous, put a rear rack on there (yes, there are mounts) and head out on a backwoods multi-day tour.
This is a great bike for year-round riding; Leaves, snow, rain, gravel, darkness, no problem. I kept the light wiring in the frame and out of the fenders so in the summer you could remove the fenders and pare down your ride, install knobby tires if you want — there is plenty of clearance for 27.5" x 3.25" tires.
The Pinion gearbox is worry free and mostly maintenance free, and Gates belts are known to last upwards of 25K miles, so you ought to be able to go a few years before needing to replace anything on this bike but tires and brake pads.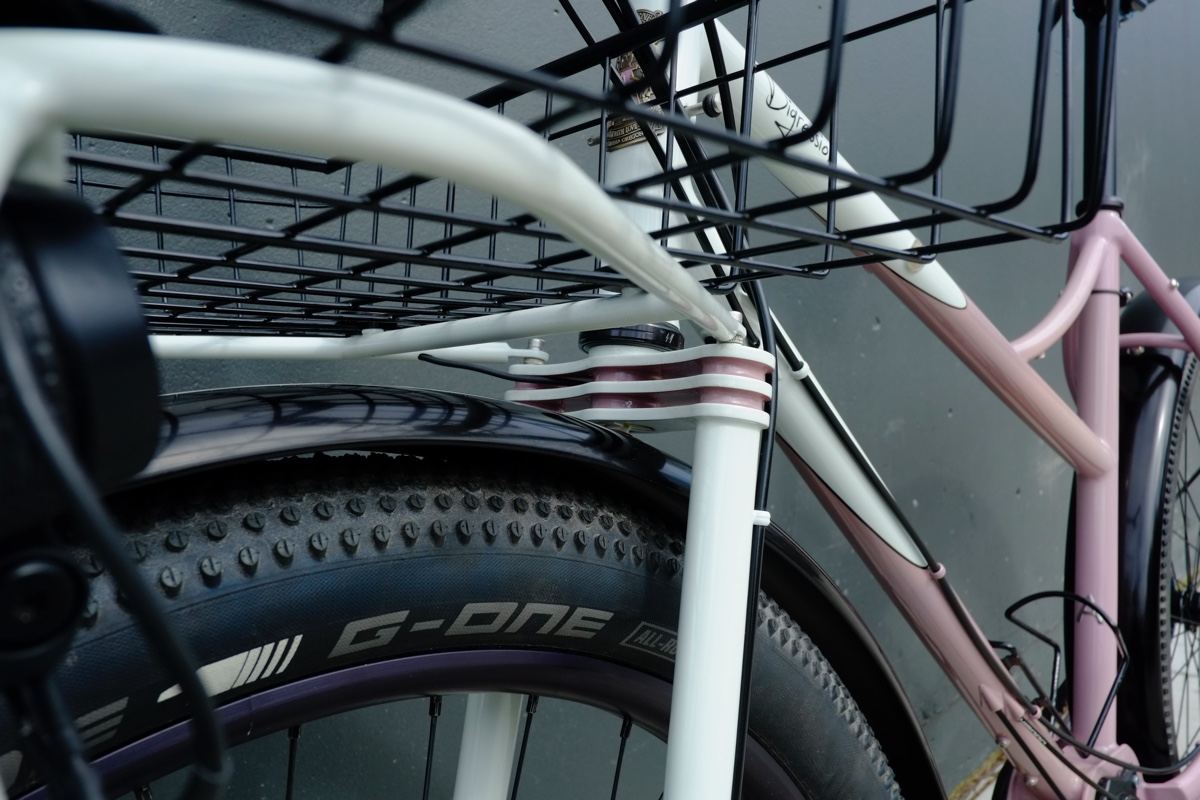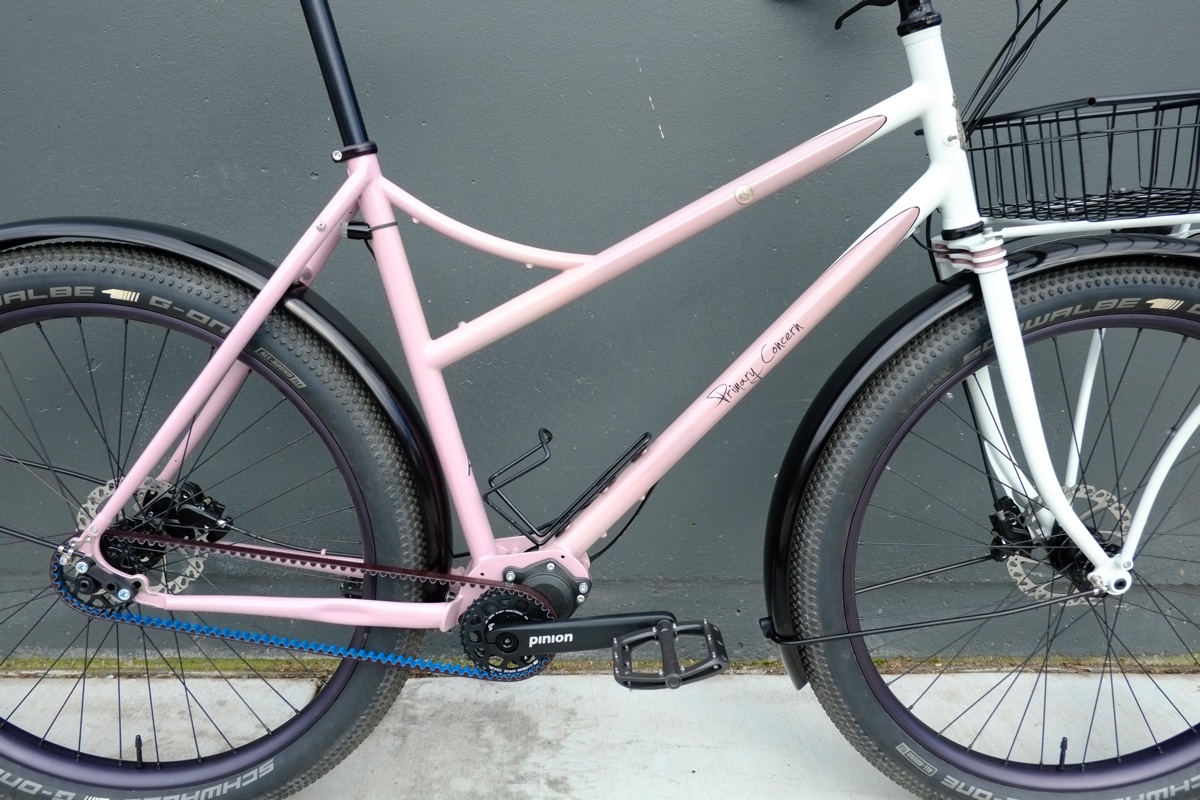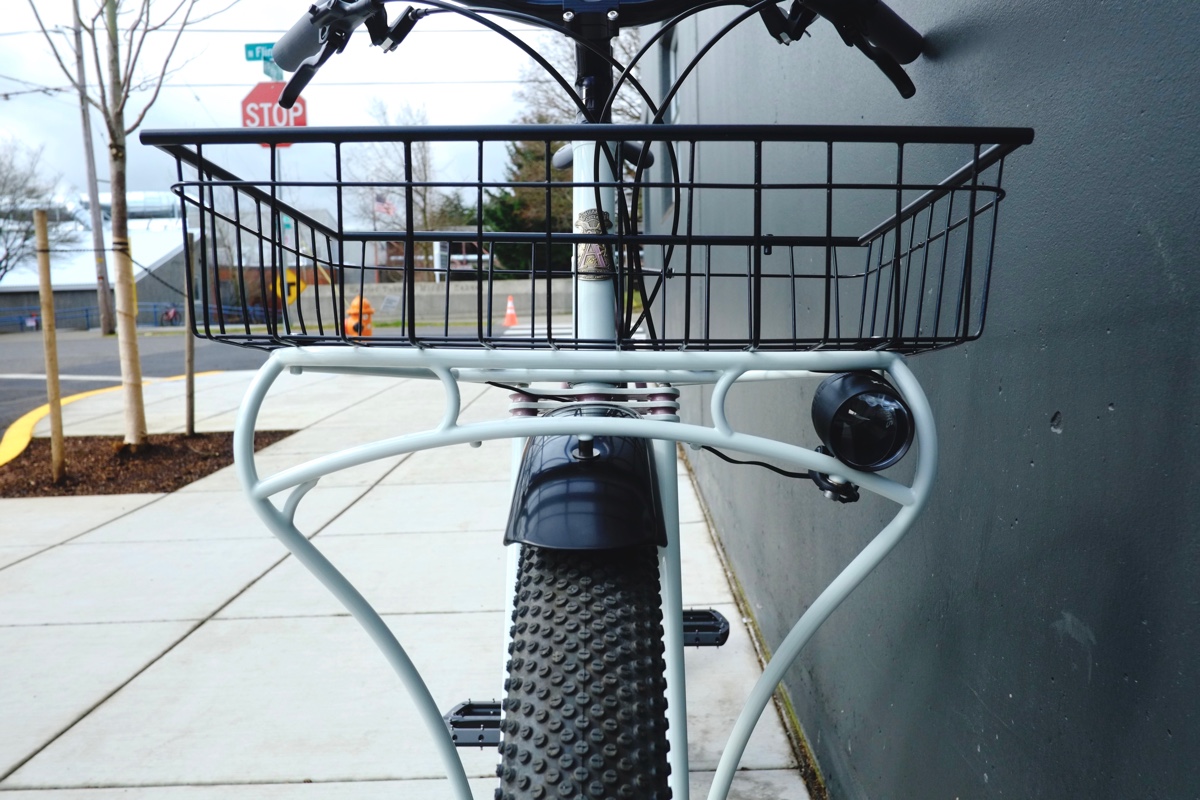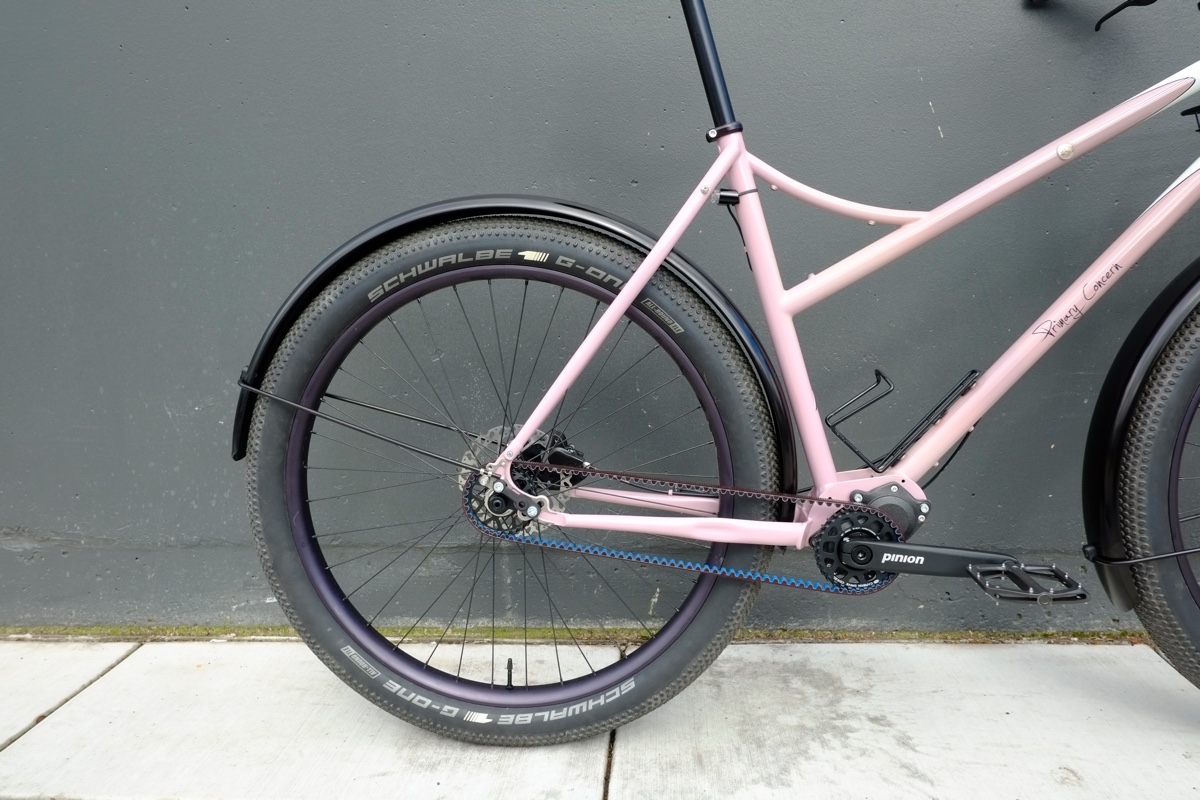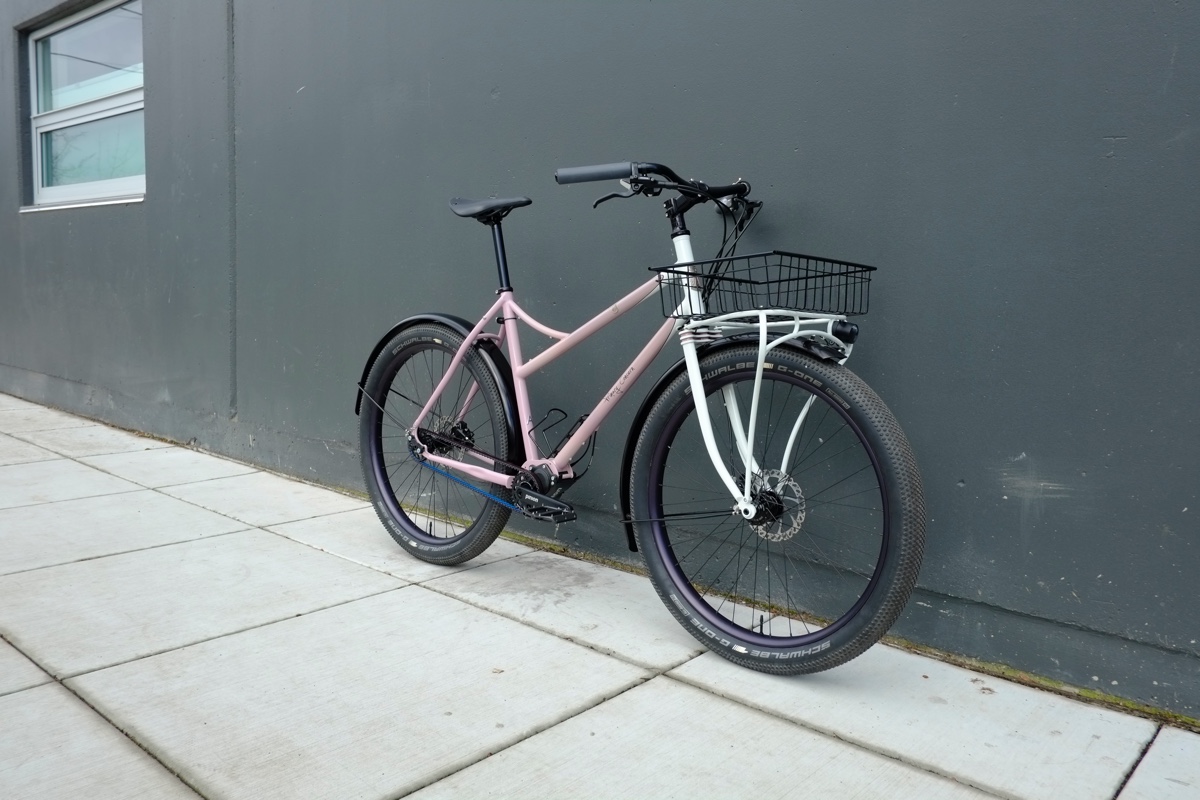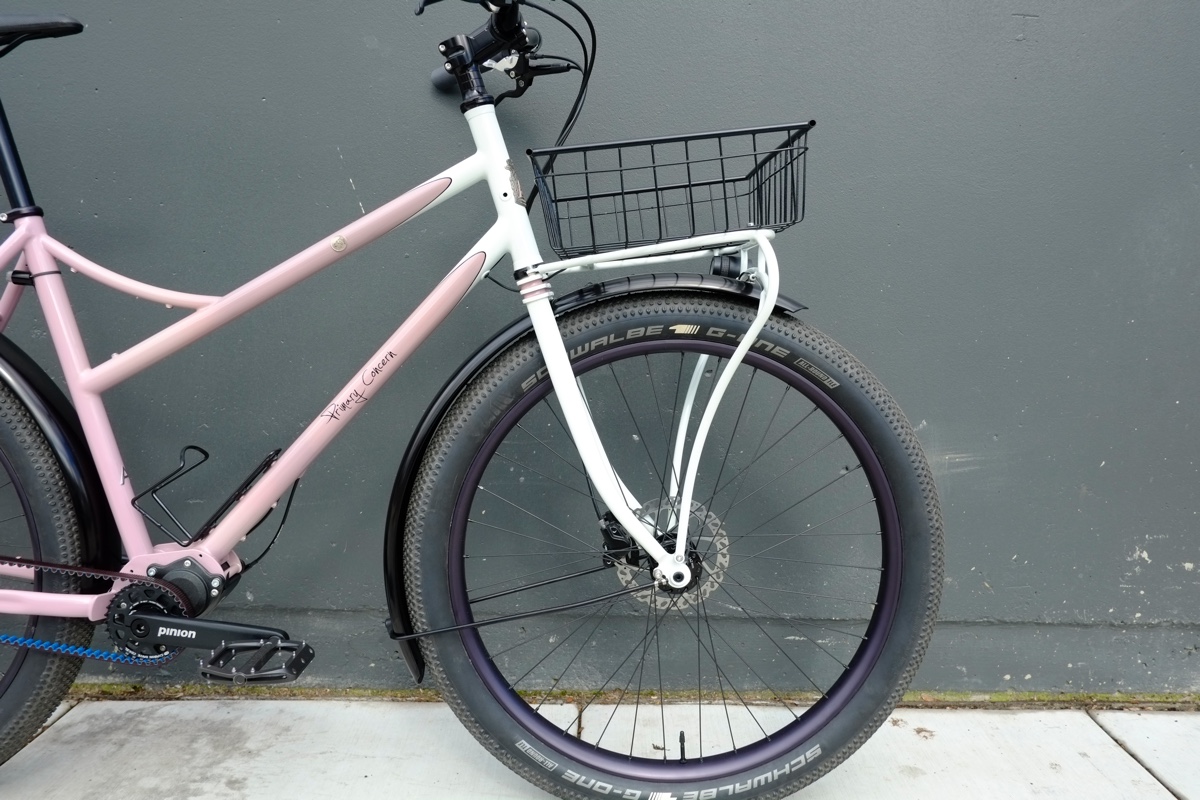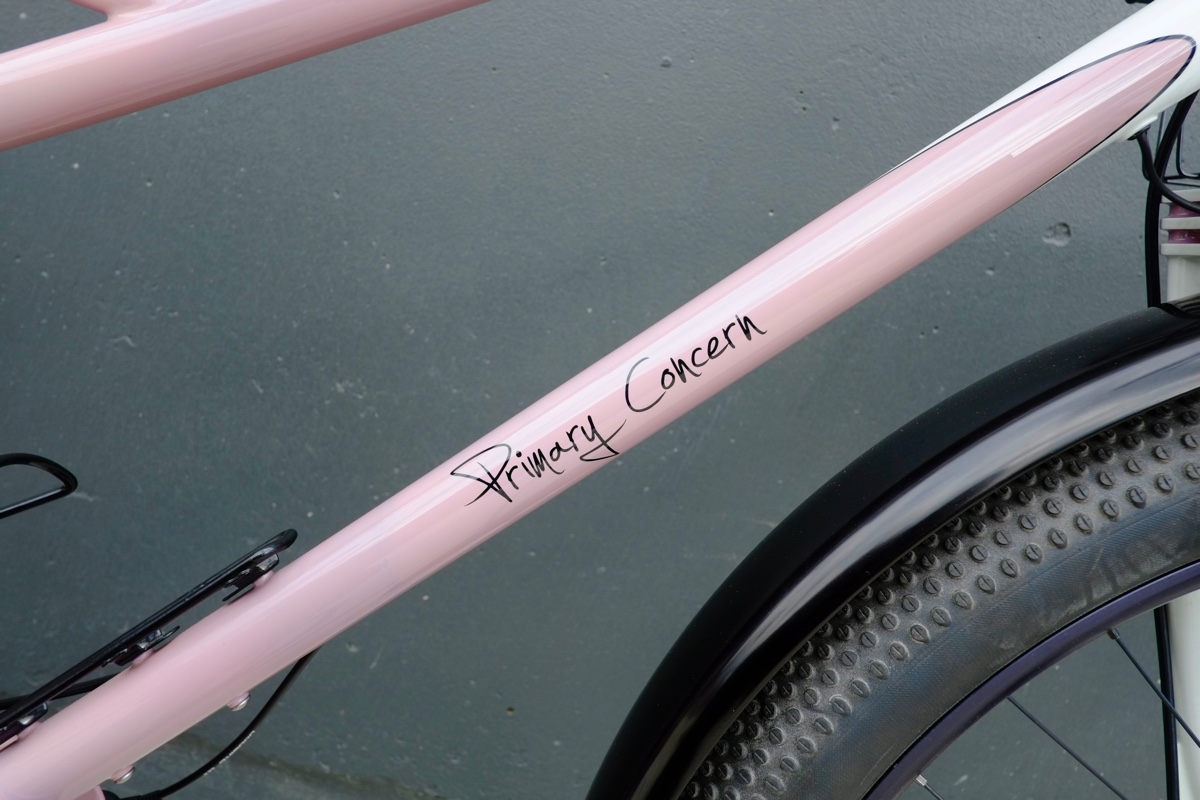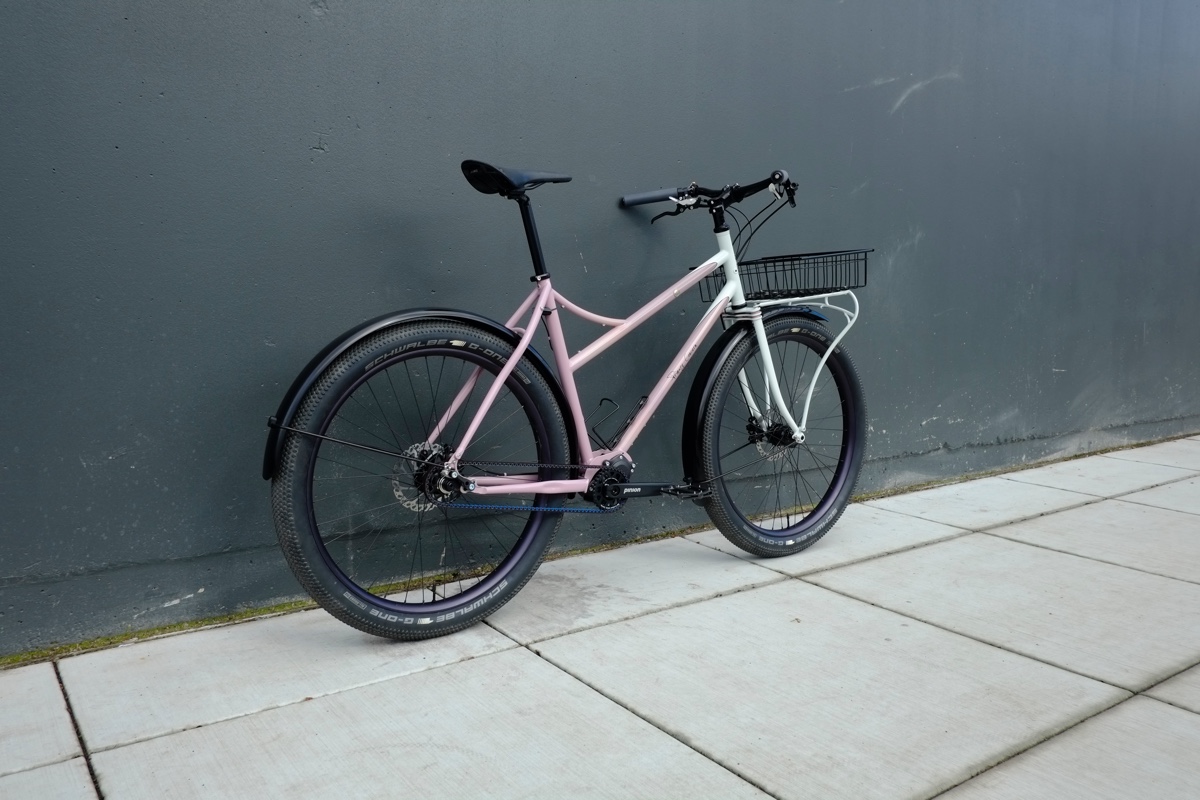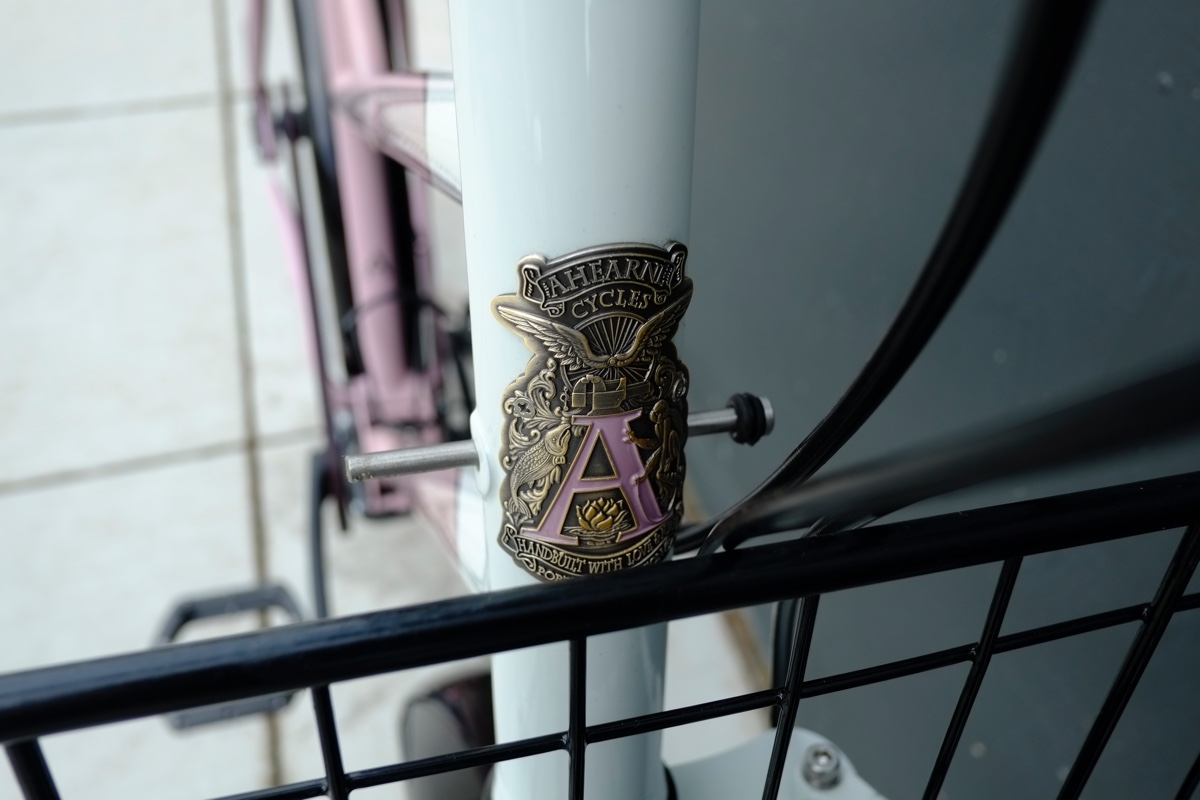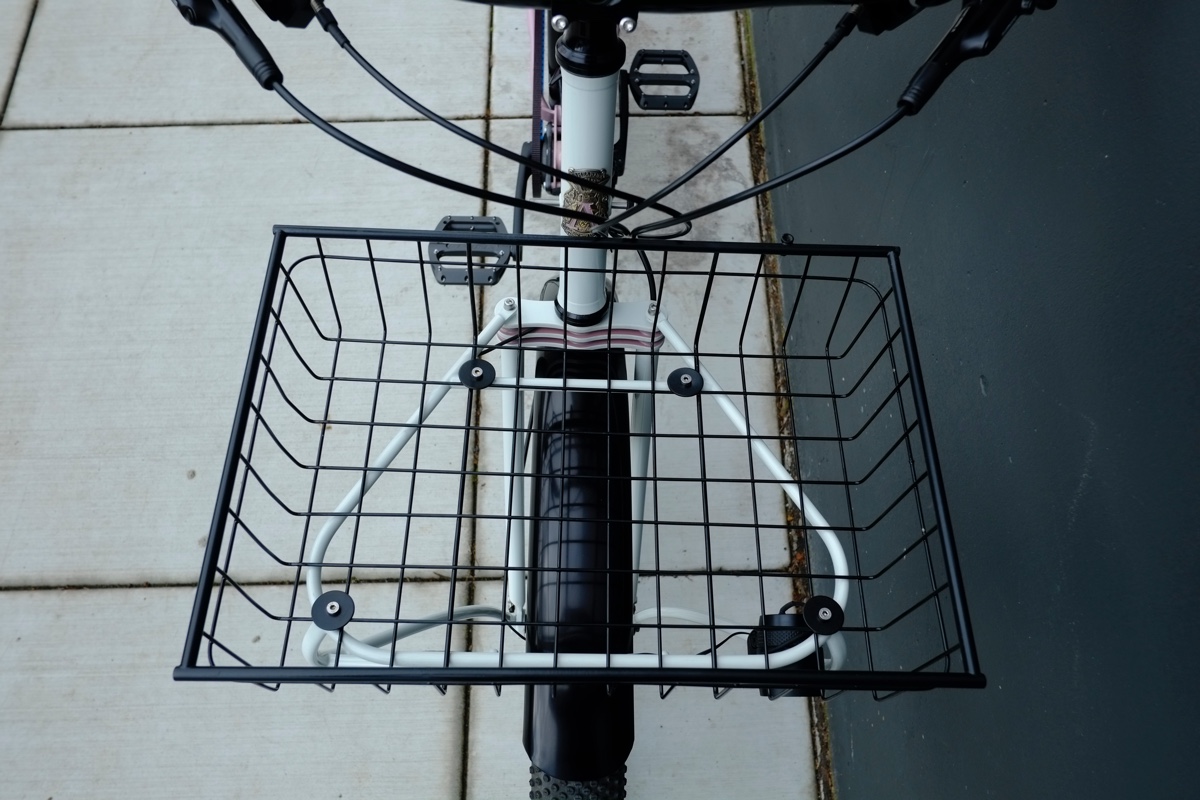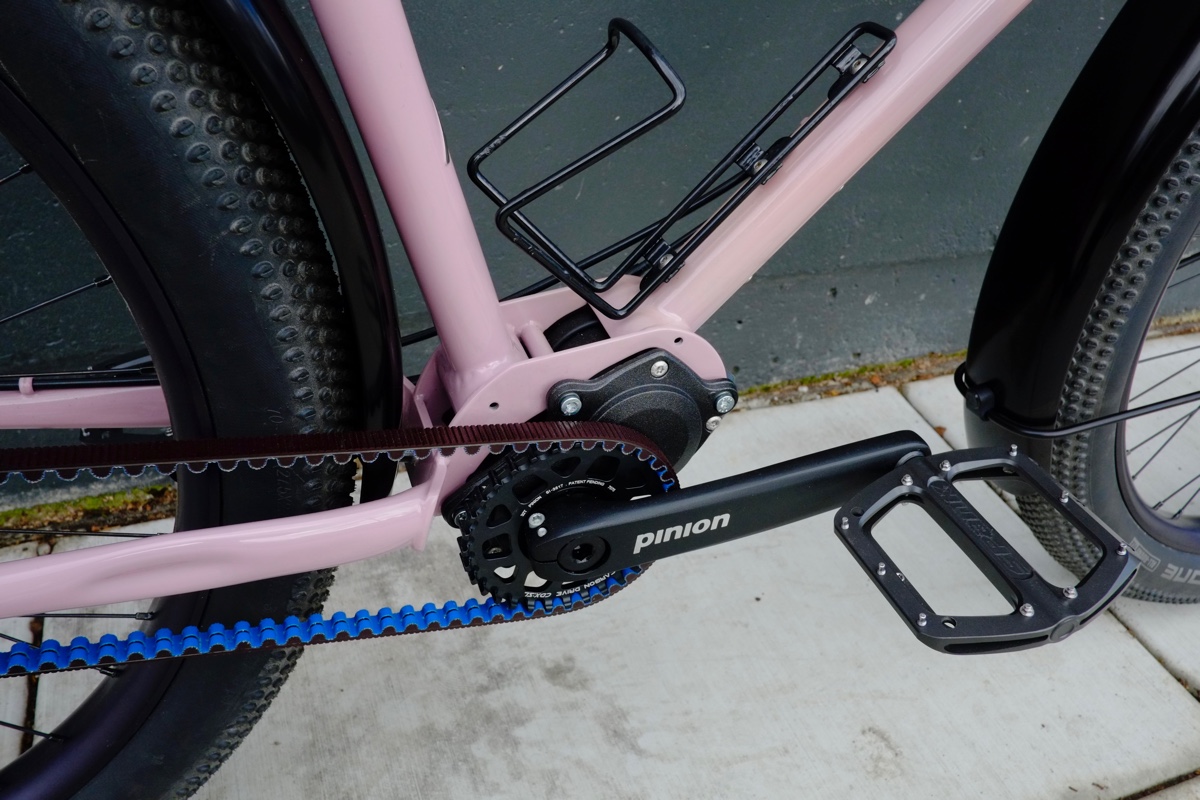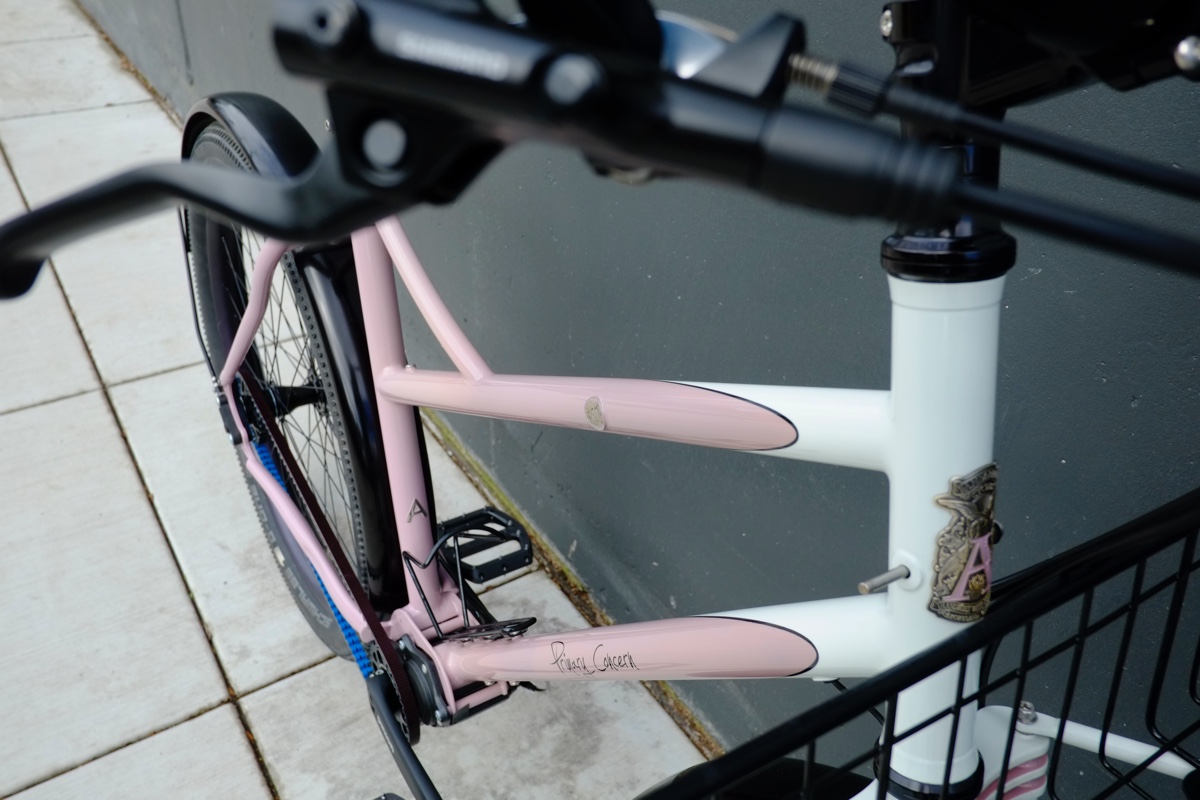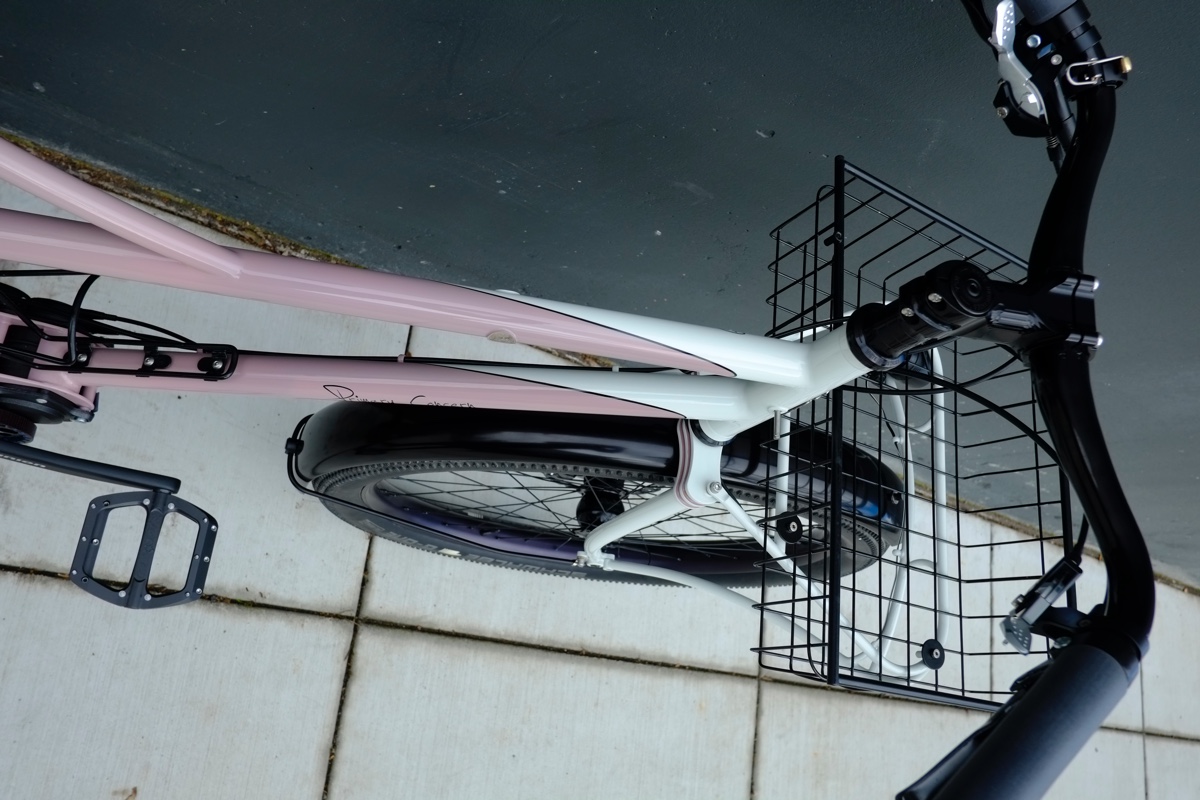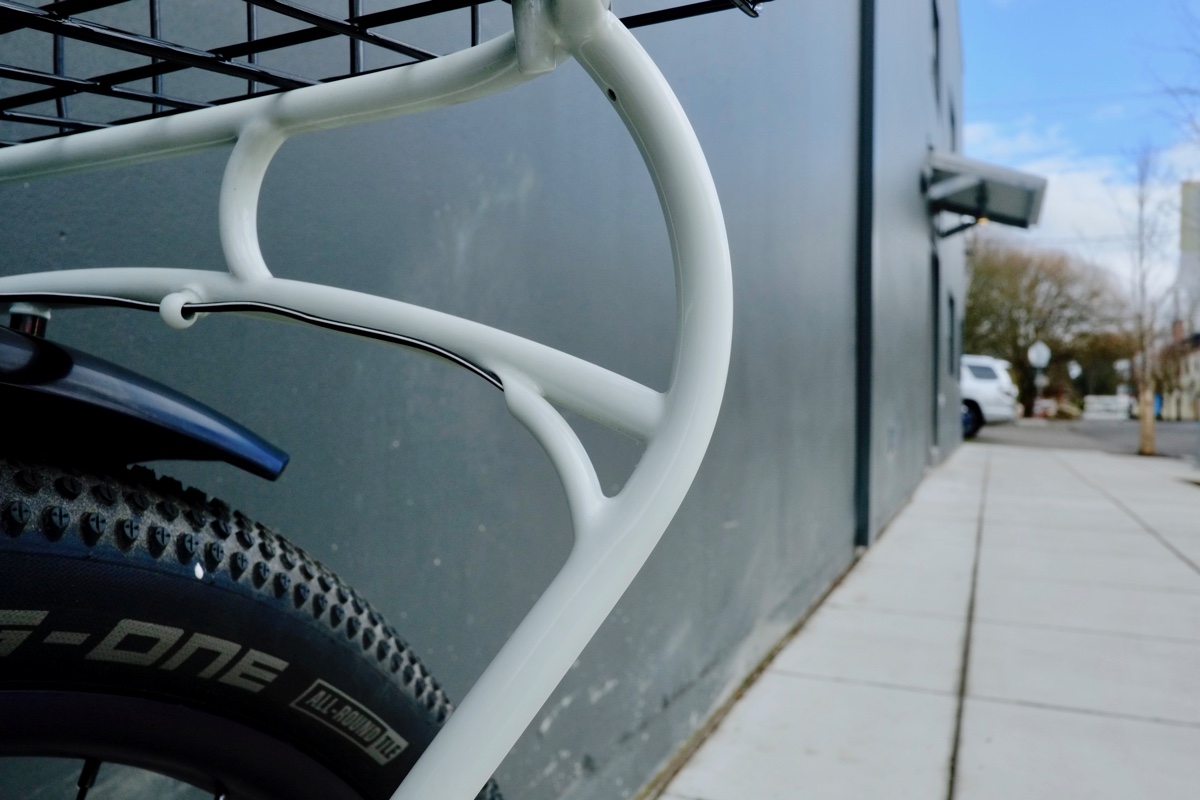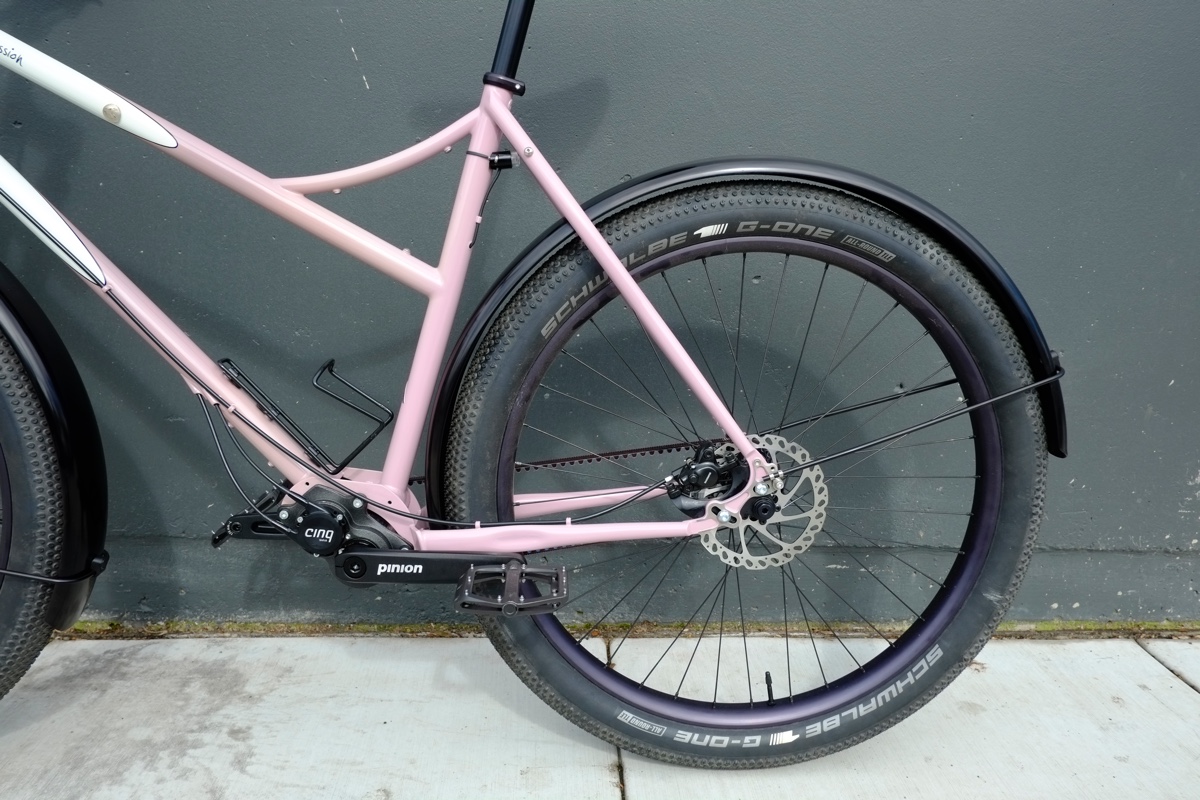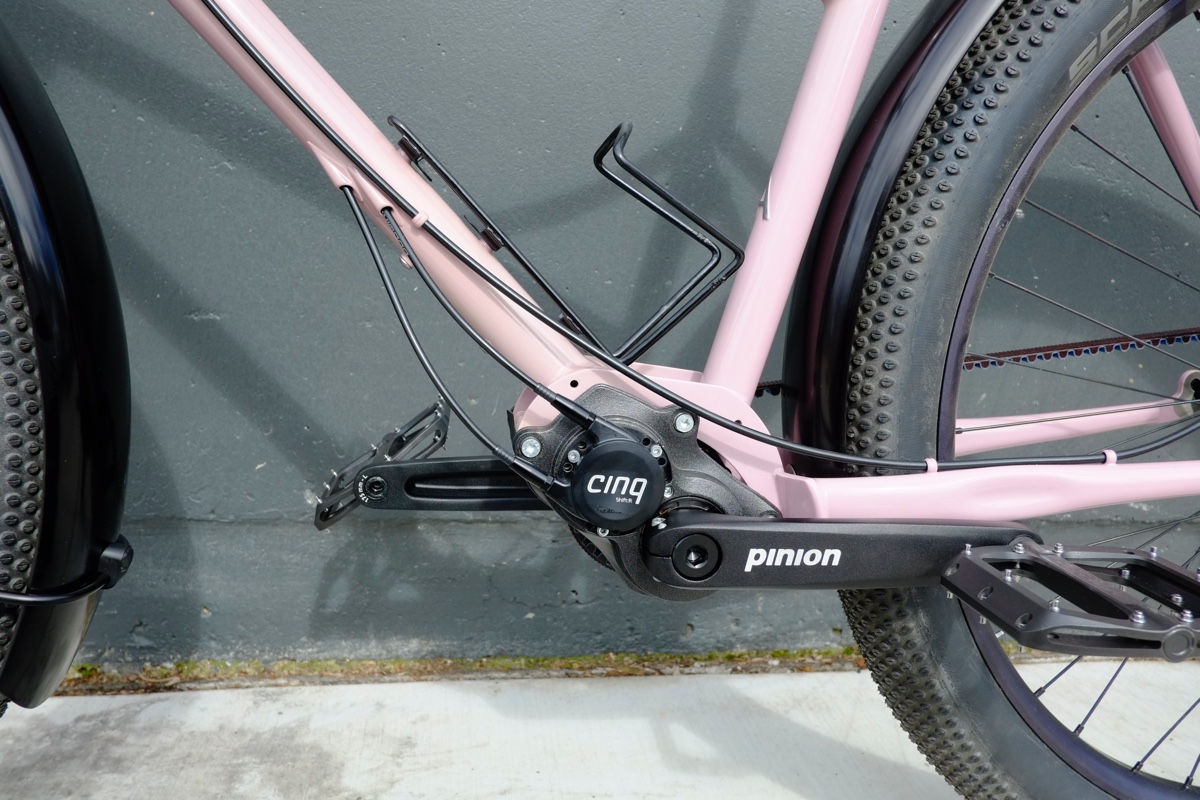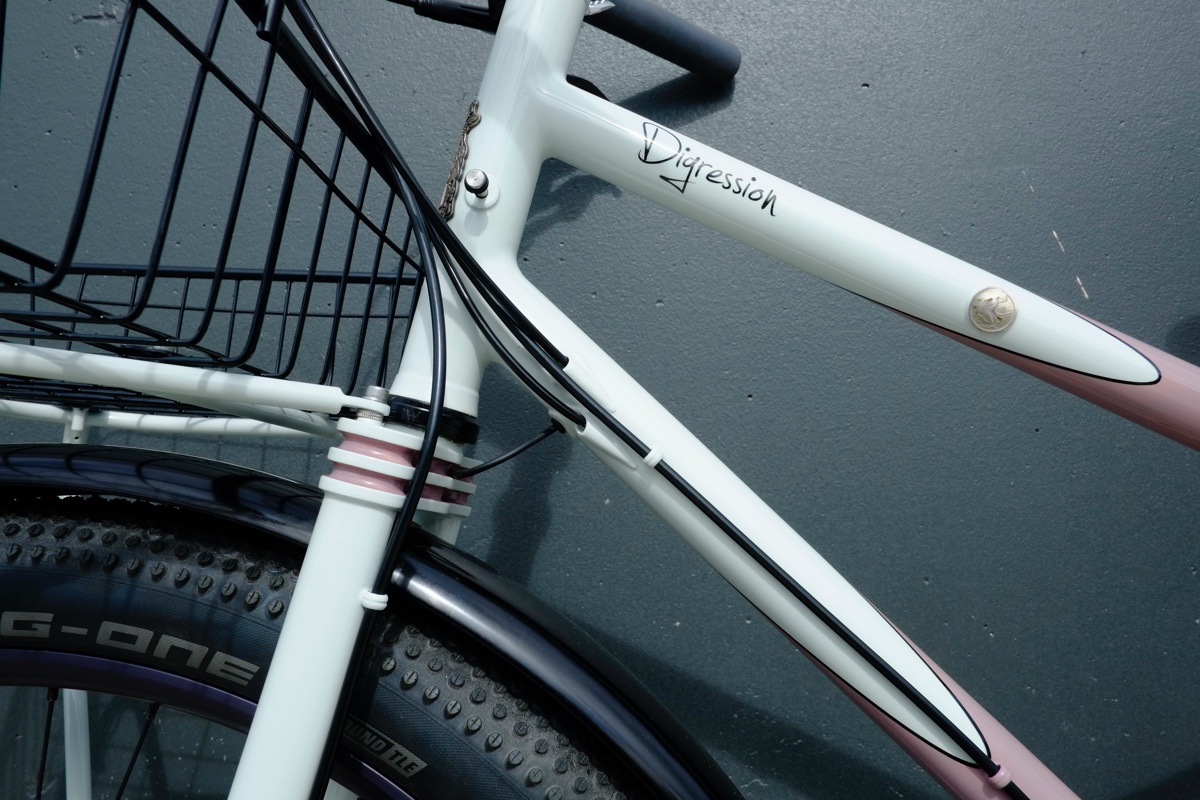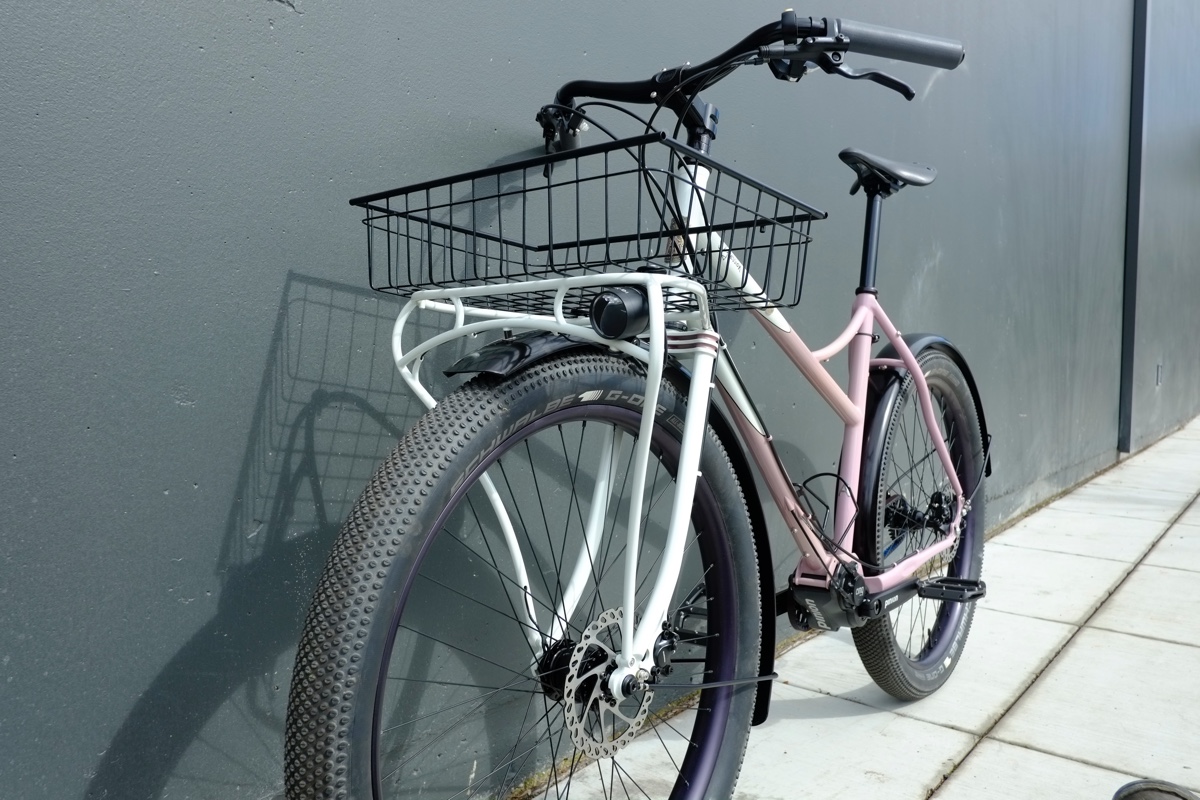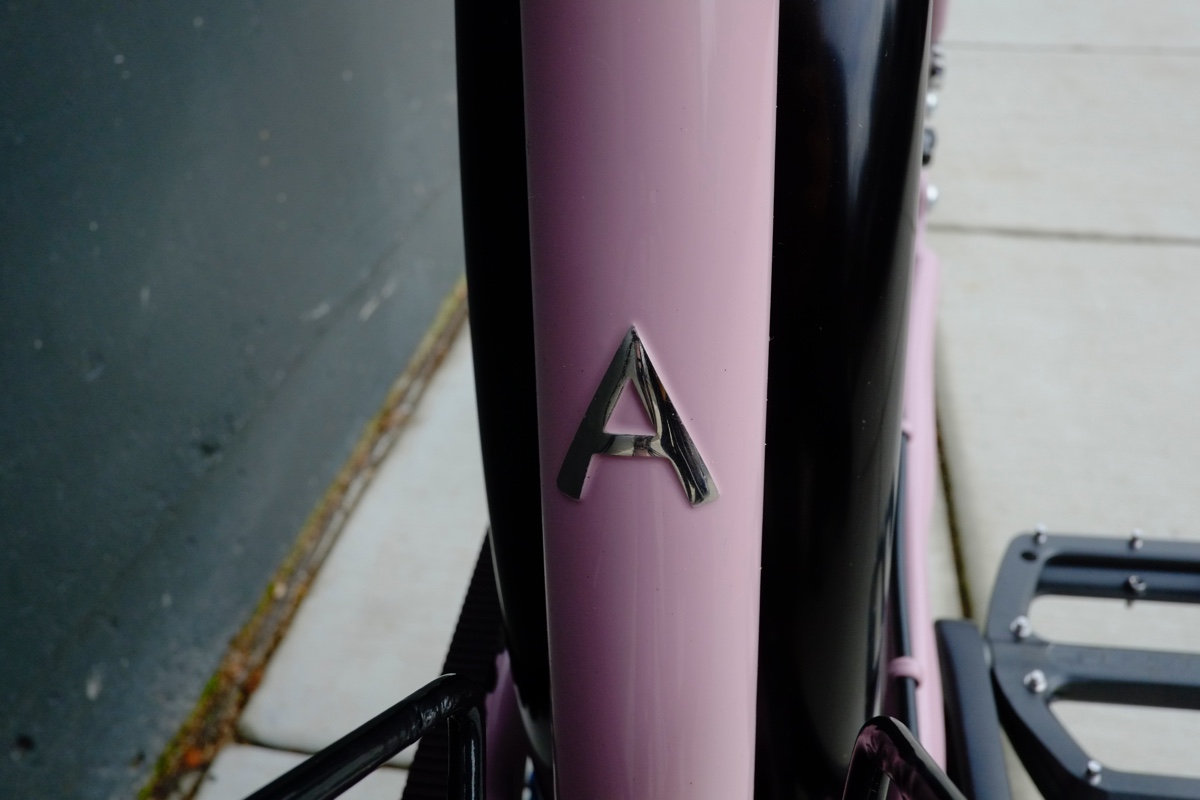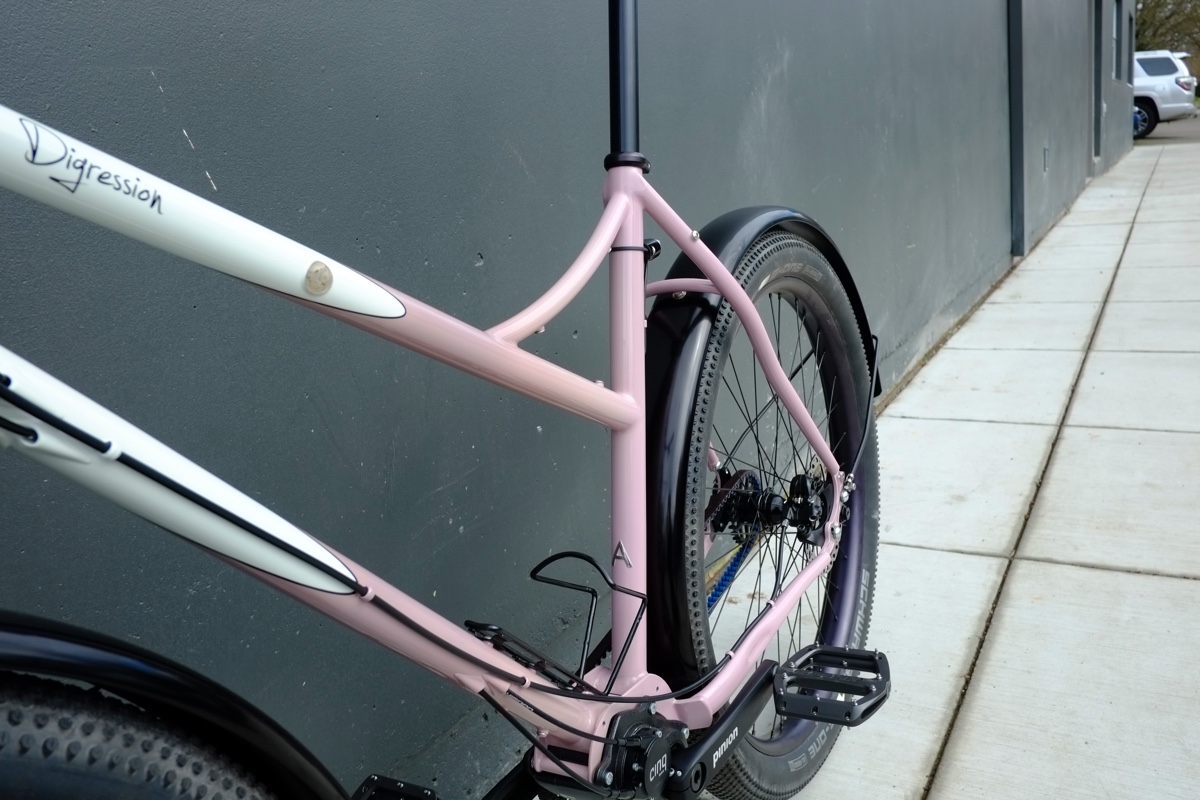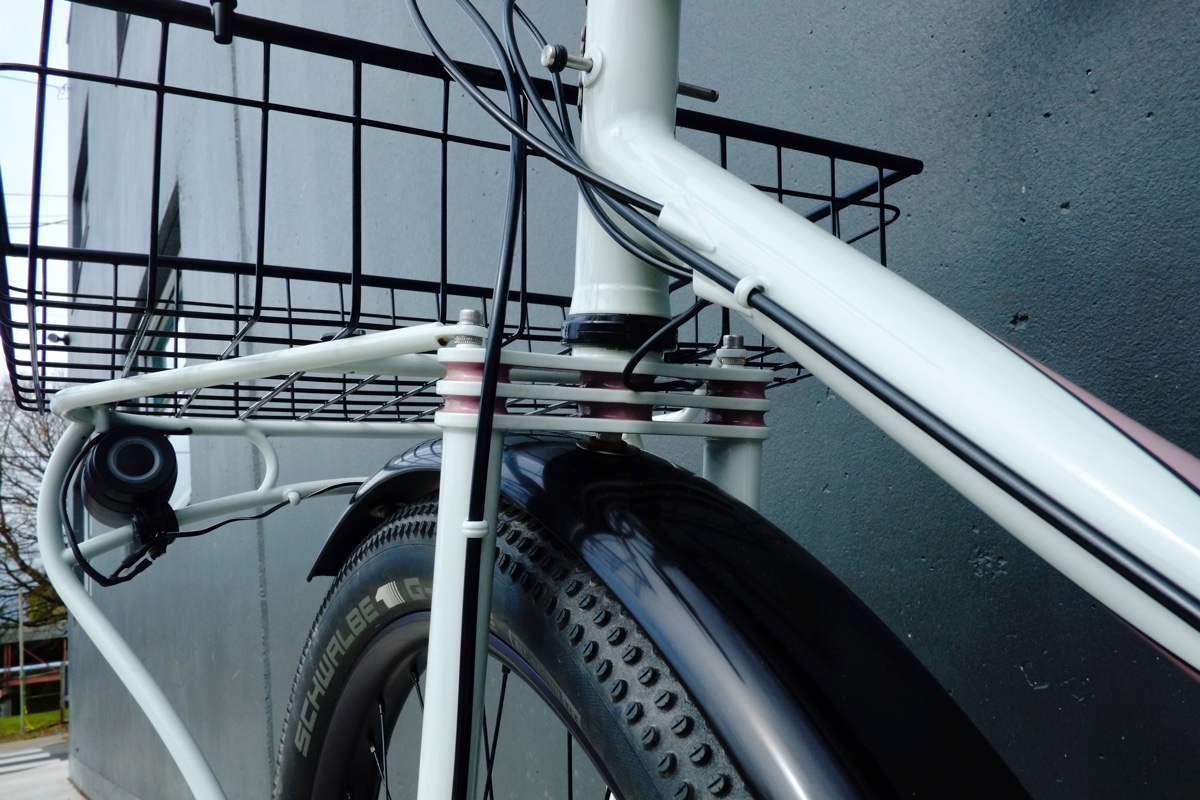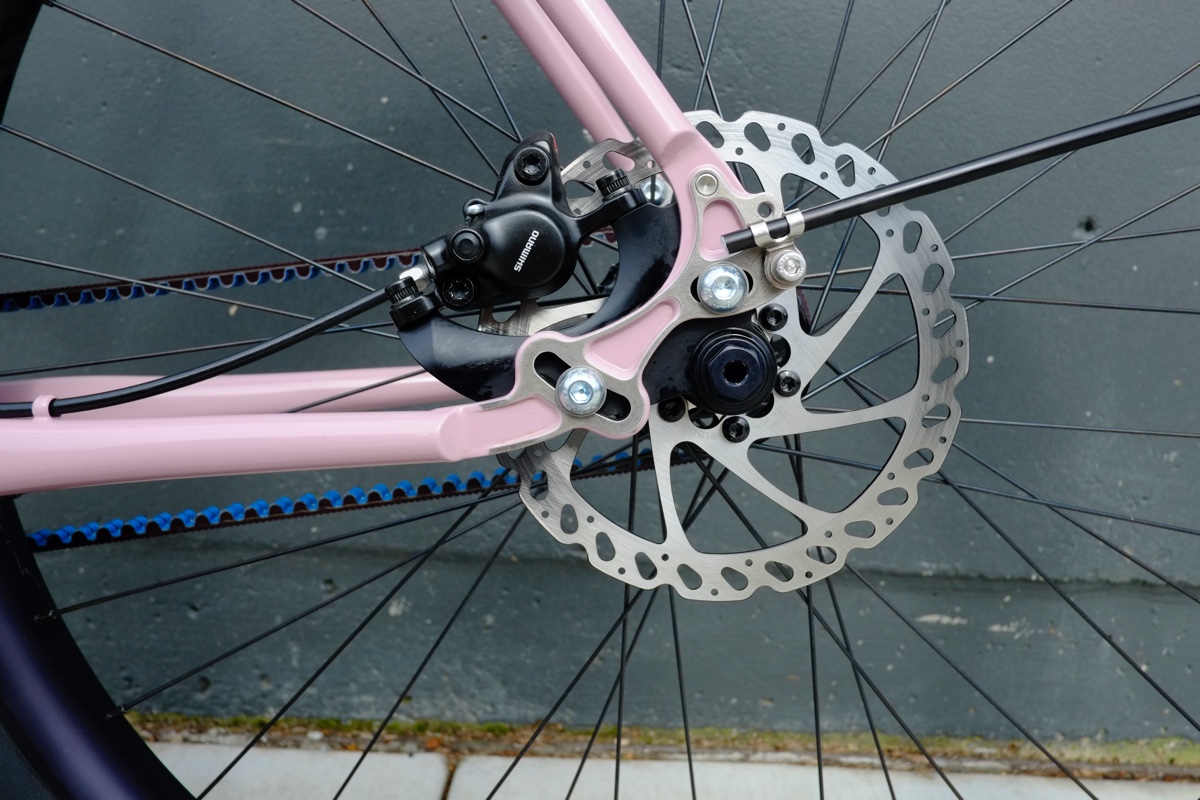 I built it for the 2019 NAHBS, as a display bike for a few of my favorite component manufacturers. As a show bike I did not hold back. No specific requests meant I had no limits, and I wanted to make something that would be visually attractive, and function the way I expect a bicycle should. I feel like this one succeeded in every way.
There are a lot of hidden and understated details, all the way down to the minimal branding, which is something I love most in a bike — subtle features that you wouldn't even know to look for, but when you see them they're like little surprise packages, there to make the bike better, bolder, more functional. And ultimately to make you happy.
This bike has a few "firsts." Here they are:
First time using this prototype Pinion mount. Customized design made to shorten chain stays as much as possible and to leave clearance for fatter tires. This is the first bike with this mount, and as a prototype it was a success. The same mount is currently in production.

Pre-production shifters by Cinq5 are an excellent alternative to the twist shifter, which at this point is the only other option for shifting the Pinion Gearbox. I'm not a big fan of twist shift, and I've been waiting for these paddle shifters for almost three years. They won't be "officially" available until later this year. The company who made these is German, and there are not too many of these shifters yet in the USA. For shifting, this bike is way ahead of the curve.

Fenders: I ordered these from Honjo more than two years ago, knowing that I wanted to make a bike around their super width (80 mm!). These fenders finally landed in the USA in January of this year (2019). This is the first set I've installed on a bike. And, I had them anodized, so at this point, they are the first of their kind in the states.

Ahearne/MAP handlebar with the 31.8 mm clamp is new as of February this year. It's the same great design, now with the "oversize" clamp option. This is the first set I've used on a bike.

Modified Wald basket. This is the first time I've cut one down in this way. I feel like it's a more practical height. It's cool, but I may never do this again, because it's kind of ridiculous how much time I spent on it. But when you think about it, it makes so much sense. It's still plenty tall to hold whatever you need to carry, and with a bag or a bungee net, nothing will escape you.

Unique paint scheme and minimal branding on the bike. This isn't my usual style, but I like it!
Geometry Specs:
Effective top tube length: 62 cm (It feels shorter because of the frame angles & swept-back handlebar)

Effective Seat tube length: 62 cm

Actual Seat tube length: 55.5 cm

Standover: ~760 mm (top tube has a lot of slope, so this number is somewhat arbitrary)

Head angle: 72 degrees

Seat angle: 73 degrees

Wheel base: ~1150

Wheel size: 27.5"

Tire size: 2.8" (shown — there is clearance for up to 3.25" tires without fenders)
Tubing:
Fork: Reynold's 853 heat treated, pre-bent fork legs, and 853 1 1/8" straight steerer.

Main tubes are a mix of Columbus, mostly Zona.
This bike is $8000 complete and ready to ride.
If you're looking for a new ride and don't want to wait through the lead times, this bike could be for you. Please email me at info (at) ahearnecycles (dot) com and let's talk about it.
I think this bike is going to make someone very happy, for a lot of years of riding.